I went like :O when I found out that Final Destination 4 is going to be released in the late half of the year.
!@#@$#$ I still remembered how I got so freaked out with FD[III] some 2 years back.
I think I'm going to watch it!!!
Omg!! I'm feeling so excited now IDK WHY!! And it's a 3-D movie! ...
...!@!@
***
The result of watching tv + toasting bread: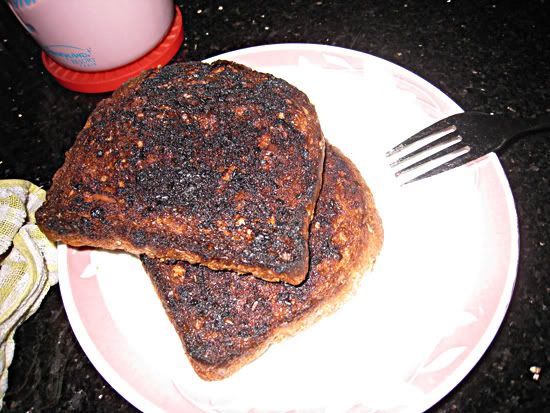 wtf?