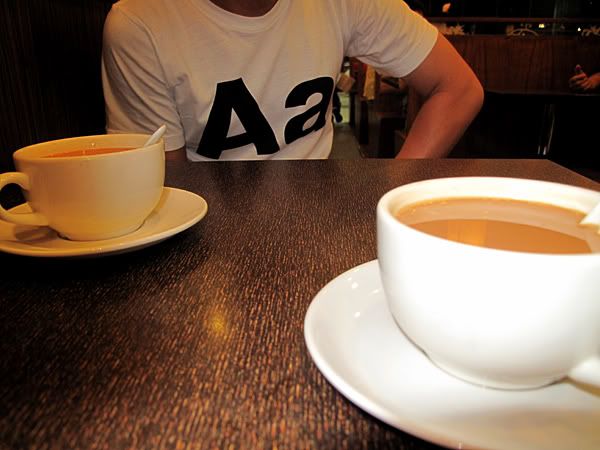 Brunch at Wang Zai cafe. The milk tea has a unique taste to it! It has more milk than other milk teas I've tasted.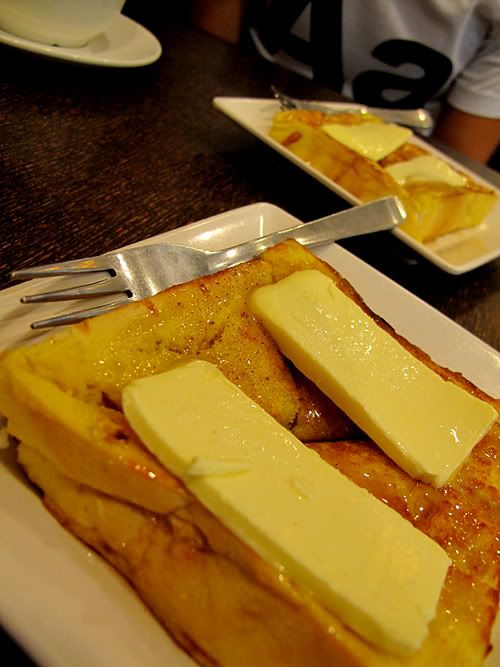 This toast is to DIE for!!! It's very yummy!! I'm craving for it now. This is the egg toast with maple syrup with thick slice of butter. Sinful but so delicious!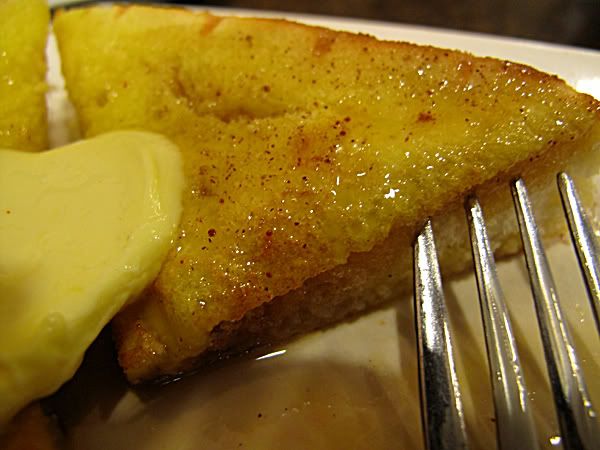 The texture of the bread was just right. Not too soft nor hard in the sense that it's crispy. The top part was good and good.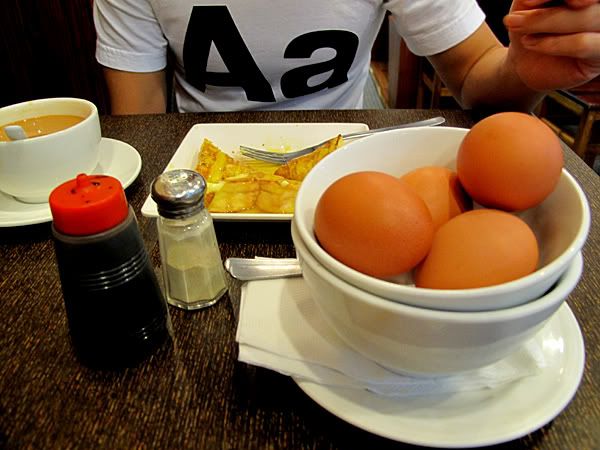 So far.. milk tea tasted good. toast tasted super good. now to the eggs... Surely the eggs would be good too yeah?
in the end.....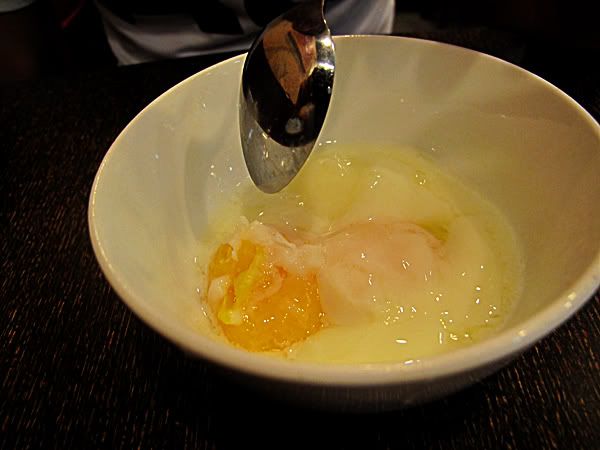 The soft boiled egg was such a disappointment! The egg yolk was hard and cooked and not watery like the egg white. It was neither here nor there -.- When breaking the egg, the egg yolk sticked onto the shell instead of dropping into the bowl together with the whites. Yikes!
***
Speech day sucked big time. It was so boring and bland.
And what's up with the dress code -_- Me got misled or rather I was toooooo compromising :@ grrr..
The only interesting thing was the Indian dance costume!!!
Spot anything
creepy
? Hair stand? Goosebumps?
ok I'm exaggerating.
on closer look:
omg~ so cool. They had to wear this thing on their head which had a mask behind so it's 2 faces or 2 identities?!..
-_---- Didn't know why my itchy hand had to crop + zoom in.
Lessie is so cute! He was resting comfortably on the blanket.